Experience Costa Rica
Work, study and learn spanish in Costa Rica. Discover a new culture, a new scenery, a new way of life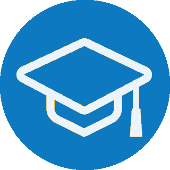 Study in one of San José's prestigious universities, with dozens of majors available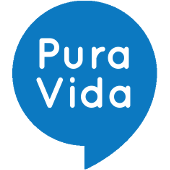 Don't speak spanish? not a problem! We offer spanish classes for all levels, including lessons for specific industries
To offer you and integrated experience and increase your chances of success, we offer customized spanish courses before you start any program. We will also take care of finding an appropriate accommodation for you and help you discover what Costa Rica has to offer with our tours.
A great way to learn spanish and get immersed in the Costa Rican culture is to live with a host family. You will form strong bonds with locals, adults and children alike, eat typical meals and get insight on the best spots to visit during your stay
Learn to speak spanish like a local
Speaking the language is essential to having a successful internship as it will allow you to better understand your colleagues get your points accross, as well as open up doors to work across all of Latin America and Spain. It will also improve your relationships with your host family and any friends you will meet along the way. Our mandatory 4-week courses will kick-start your spanish speaking and writing skills and set you up for success.
Costa Rica is one of the most beautiful countries in Latin America. With its access to the Pacific and Atlantic oceans patched with white and black beaches, its dozens of protected national parks as well as its diverse fauna and flora, it is the perfect destination to get away from the big city life and learn to embrace a slower, calmer way of life. We offer dozens of weekend trips and expeditions, from a half day to 3 days, so you can explore Costa Rica on your time off. 
What else is included?


Support from our staff on-site

2-day Introduction in San José

Application for visa extension

Transportation to your accommodation

Certificate at the end of your stay
We are very pleased that we have made our teaching practice in Costa Rica. The whole family was very nice to us. The team of ICIES was always one hundred percent reliable, they were always there when we needed help. The internship in the private school was a lot of fun. We hope that the students got a positive impression from the Germans and the German language. Costa Rica is incredibly beautiful; in the 6 weeks we were there, we saw and experienced many things, from beautiful beaches to volcanoes to several national parks. It was just all there! We hope to see you again soon.
If you are looking for an internship, apartment or the like, just contact Maria Elena Gamboa from ICIES. She offers an extremely competitive, reliable service. I can only recommend it. I was very happy because everything went smoothly and I finally got a job which I had looked for.
Forget the well-known online job placements for which you pay for an internship position for half a year up to 7000 €.
I was looking for a hospital internship for my medical studies in Costa Rica. By chance, I found ICIES's offer over the internet contacted them. They helped me find an accommodation near the hospital in Ciudad Quesada and helped me get accustomed to the culture and traditions of Costa Rica in my free time. They gave me many valuable travel tips, for tours like rafting and canopy, and I got to know their warm family, with whom I felt like home. Costa Rica was an unforgettable experience. I can only recommend it!
I was looking for accommodation and an internship in Costa Rica for my 20 year old daughter, Anne. I found help with Maria of ICIES. My daughter was thrilled and spent an exciting time in Costa Rica from June to September. She attended a 4-week language course and an internship at an internationally operating travel agency.
Housed in an apartment, my daughter was in Mary's family. They took very good care of her, especially at the beginning when she was still unsure.
Thank you Maria!
This is our location in Costa Rica